Another Happy Home Care Client!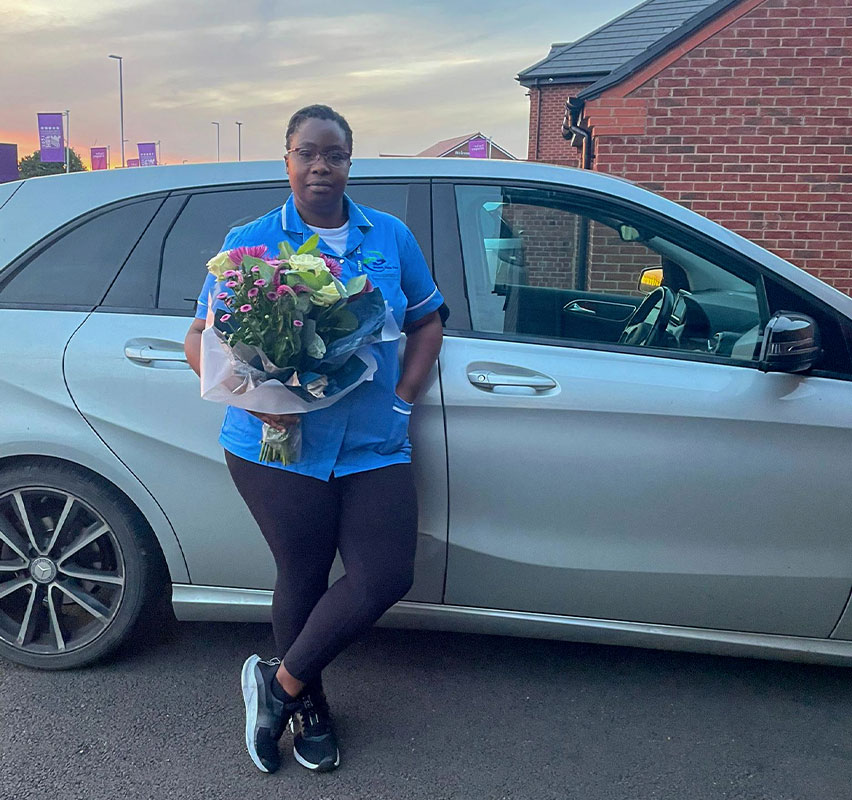 A big well done to our Lorraine who received these lovely flowers from one of our clients this week. They commented on the helpfulness and friendliness of the team here at Shabach Healthcare. Particularly, how they are treated with respect and dignity. Thank you for all you do Lorraine!
What we do
We provide home care services to clients in the Manchester area. We offer a comprehensive range of high-quality care and welfare services, each delivered to meet specific individual needs. Please give us a call if you are looking for care for yourself or your loved one.