Looking for Carers and Healthcare Assistants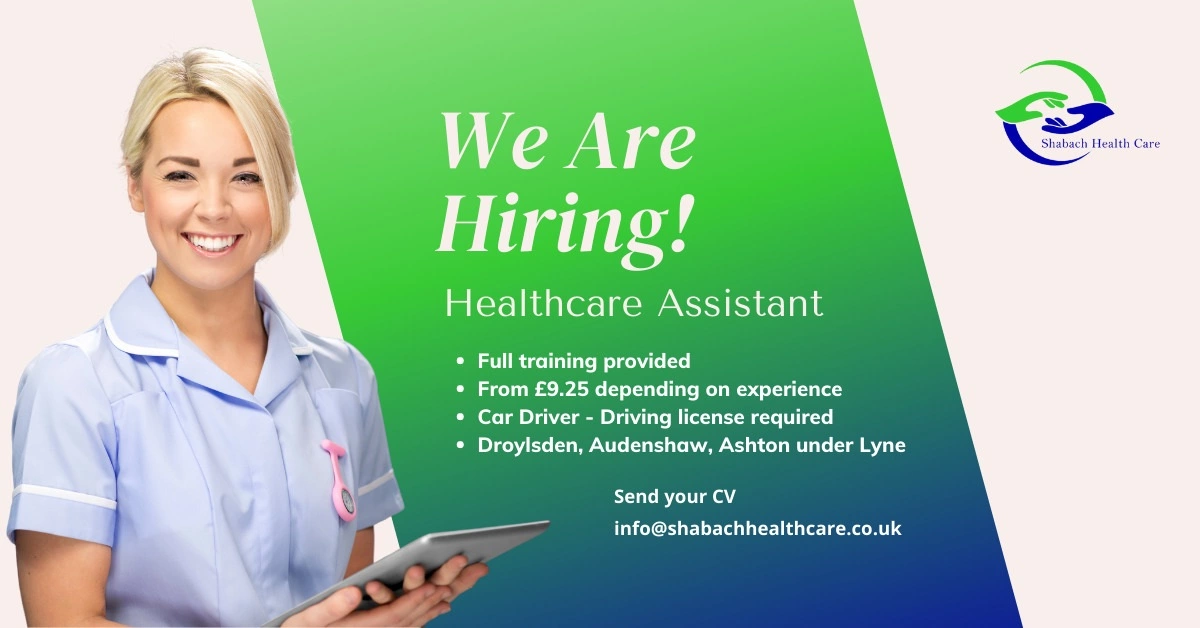 Are you looking for a career in the healthcare sector? Then this is the team for you!
Our team is hiring care workers to support our growing team. Here at Shabach health care our main services provide, support and care for people in their homes, doing Personal care, meal preparation and medication support etc.
Care worker requirements:
Good communication and people skills
Compassionate worker and team player
Relevant experience within the healthcare sector is desirable, not essential as full training will be provided.
Drivers wanted and a choice to use company pool car.
Non-drivers will be considered
Why you should join our team?
Free uniform and welcome box provided when you join the team
Free full training provided
Flexible, part-time and full-time vacancies available
Accelerated career paths
Hourly rate from £9.25 an hour
Further on in your career from working for our organisation, with your hardworking, there is an opportunity to progress on to a wide range of careers such as a: team leader, senior care worker, office Admin, Care Co-Ordinator and care/office managers and completive rates to pay.

All our staff are provided with free PPE every day. Staff are tested for Covid-19 twice a week.
Alternatively, email [email protected] with an up to date copy of your cv. You can also take a look at our Careers section for more information.